Guest Blog Post at Amazing Women in History
In 1629, China was entangled in a war with nature and men. Between fighting with Mongolia, Korea, and Japan, the military stretched the country's budget to bursting. When China was hit with the longer, colder winters caused by falling average temperatures, famine exploded all over the north. Not enough crops could be grown to provide food and many of the starving soldiers banned together in gangs who ravaged the countryside.
1629 is also the year Lin Siniang (Lean Shinjang) was born to a struggling military family.
Lin Siniang's family may have been poor, but her father made sure to give her proper instruction in the use of sword, spear, and the martial arts. She was so adept that even at the age of six, people were astounded by her expertise.
When Lin Siniang was a teenager, her parents were killed and she was left with no family to care for her. She became a prostitute, working all day by the Qinhuai River, near modern day Nanjing.
Lin never stopped honing her fighting skills every chance she got. One day as she was improving on her martial arts down by the river, King Zhu Changshu (Chew Chunjoe) happened by and fell deeply in love at the first sight of her. He asked her to come away with him to the palace.
Not long after they were married, the king asked Lin Siniang to teach her fighting skills to all the royal concubines. The women enjoyed the fighting and defending so much that they stuck with it and became an all female army.
A terrible drought and famine in the North brought rebels from the Shaanxi (Sha-she) and Shanxi (Shon-She) provinces in search of food. King Zhu failed to take the threats as seriously as he should have and he was taken hostage by the rebels while at his mountain retreat.
Lin Siniang heard of the king's capture and responded immediately by rallying her army of concubine soldiers together and leading an attack on the rebel army. At first the enemy was confused at being confronted by women and Lin's army was quite successful at taking out a large number of the rebels.
The women managed to free the king from captivity but the rebel army eventually overpowered the female military until Lin was the only one who remained alive.
She fought off every punch, kick, sword, and spear until she could stand no longer and was struck down by the blow that would take her life.
It would not take long to share the story of Lin Siniang, perhaps a minute or maybe two, but sometimes it is the smaller things in life that can make the biggest impact. Lin Siniang was only fifteen years old when she died leading her self-trained army in a battle to save the king. Such a great conquest on the heals of living as a peasant, a prostitute, and a princess.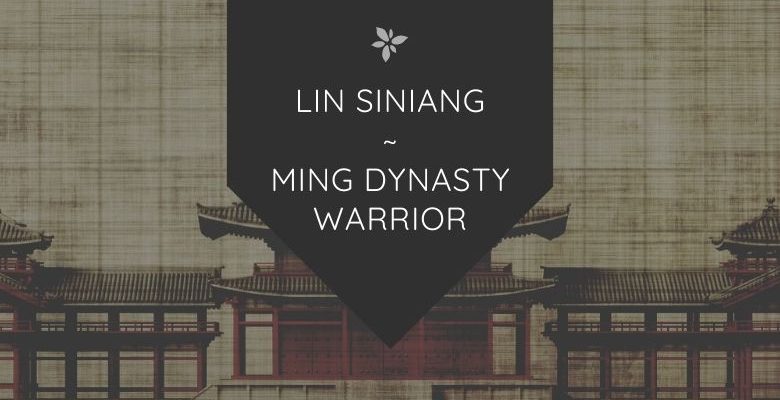 Receive inspiring profiles in your inbox on a regular basis. Subscribe to the Globally Inspired newsletter